VPH 2.0 – Digital aircraft development for climate-neutral flying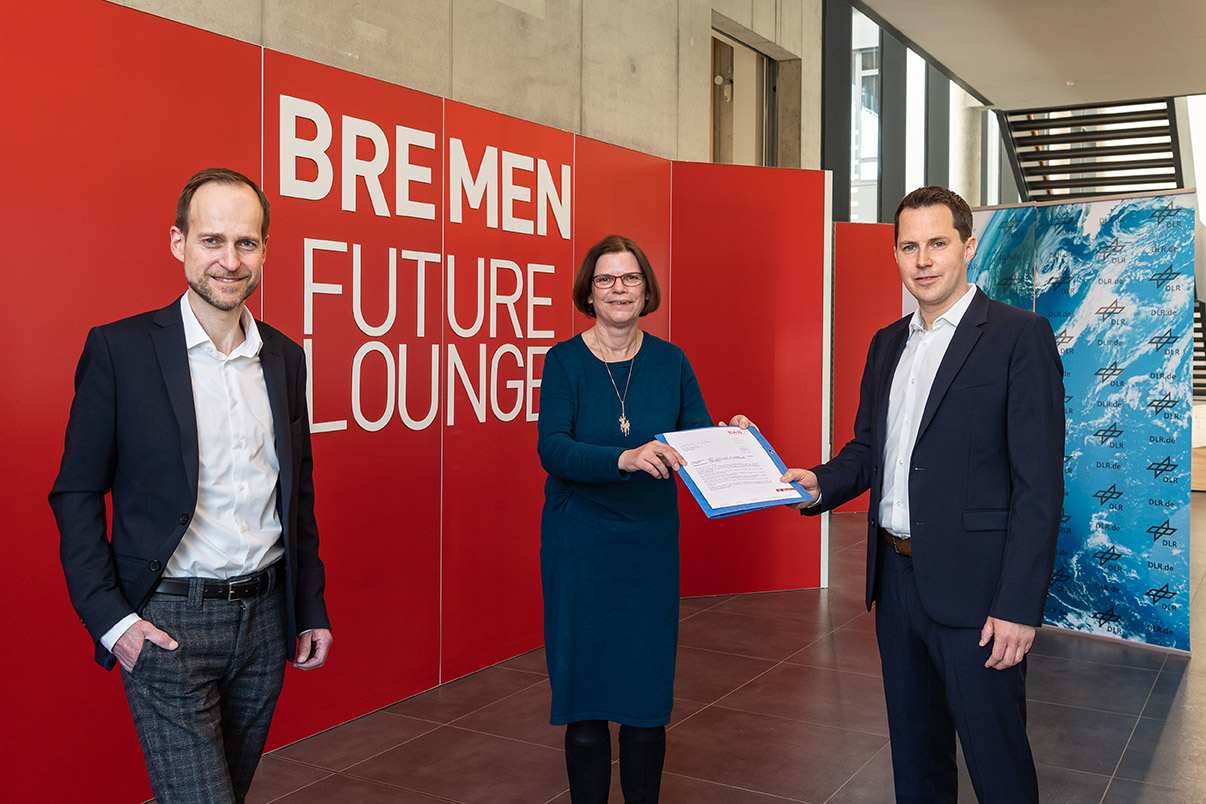 The next generation of aircraft will fly climate-neutrally – and it is already being researched in Bremen. An important step towards this is the end-to-end digitized development that is being advanced in Bremen with the new "Virtual Product House 2.0" (VPH). Located in the research and technology center ECOMAT since 2019, the first VPH project is now being expanded via a new project entitled "VPH 2.0 - Virtual Product Development for Climate-Friendly Aircraft."
With a volume of 1.85 million euros, the VPH 2.0 project is funded by Bremen's development bank and financed by the European Union.
Joint research project from industry and science
The VPH is an integration center and a research plateau led by the German Aerospace Center (DLR), at which several DLR institutes, partners from industry and science as well as the regulatory authorities work together on the virtual development, approval and integration of innovative environ-mentally friendly aircraft components and technologies. VPH is thereby driving the digitization of aviation, allowing for greater efficiency and faster development times.
"In particular, the ambitious climate goals and the concomitant development of 'zero-emission' aircraft in the shortest possible time now require a fast pace in development. Virtual product development in the VPH and VPH 2.0 project are contributing significantly to this. At the same time, the project serves as a catalyst for further research projects in the fields of digitization and climate-neutral flying and aims to stimulate innovations coming from the research center ECOMAT.", says Dr. Kristof Risse, head of the Virtual Product House (VPH) at DLR.
In addition to DLR as the consortium leader, the industrial partners Testia GmbH, FFT Produktionssysteme GmbH & Co. KG, ExxpertSystems GmbH, AKKA Germany GmbH and Airbus are involved as associated partners. Within the project, up to 25 engineers are expected to work in ECOMAT and in Bremen Airport City.
Digital twin as a target in aircraft construction
The core research areas in the VPH 2.0 project comprise a digital simulation process for end-to-end linkage of the areas of virtual design, virtual manufacturing and virtual testing and approval. The goal is to create a so-called "virtual twin", i.e. a fully functional, digital representation of real aircraft components. This will allow companies to design new aircraft parts more quickly and then simulate their behavior. These new processes are to be applied very concretely in the two Bremen focus areas of "intelligent wings and control surfaces" and "cryogenic hydrogen tank systems" for the upcoming "green" aircraft programs.
The scope of the VPH 2.0 project also encompasses a concept for the further development of ECOMAT as a technology center. This includes a closer exchange with further supraregional research centers, the acquisition of further research projects via the VPH and a close cooperation with the avia-tion industry.
VPH 2.0 enables cross-regional collaborations
"The VPH 2.0 research project will develop a supraregional impact and therefore has the potential to strengthen Bremen's aviation industry, secure jobs and create new opportunities for local companies through technology transfer. With the aerospace research program, we are able to support innovative projects such as the VPH in a target-oriented manner and thus contribute to technological advancement," explains Ralf Stapp, Chairman of the Board of the development bank BAB. The Bremen Aerospace Research Program 2020 is implemented within the ERDF program Land Bremen 2014-2020 (Opera-tional Program Bremen 2014-2020 for the European Regional Development Fund).
During the official handover of the funding notification, Kristina Vogt, Bremen's Senator for Economic Affairs, Labor and Europe, underlined the importance of the project for the region: "Climate-neutral aviation plays a key role in protecting our climate. As one of Europe's hotspots for the aerospace industry, Bremen is able to give decisive impetus in this regard. With 'Virtual Product House 2.0' we are expanding major competencies around climate-neutral flying and are thus maintaining a leading role."
8. September 2023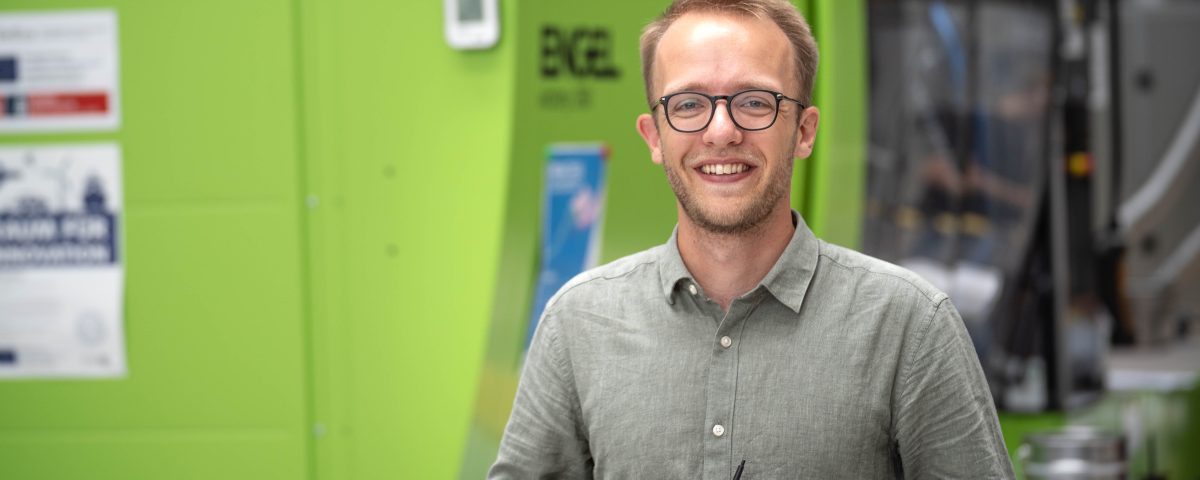 Sustainable aviation: That also translates into environmentally friendly materials in aircraft construction. A joint project in Bremen has now put two new plastics for future Airbus
[…]
6. July 2023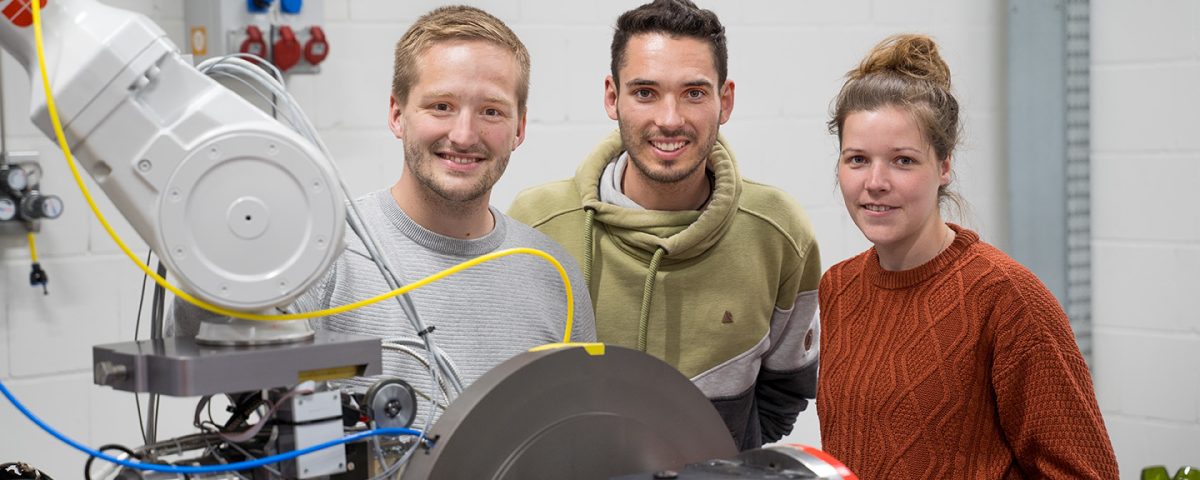 Aircraft will fly on hydrogen in the future. To do so, they will need tanks and pipelines capable of withstanding extreme conditions. Bremen Institute for Applied
[…]
22. June 2023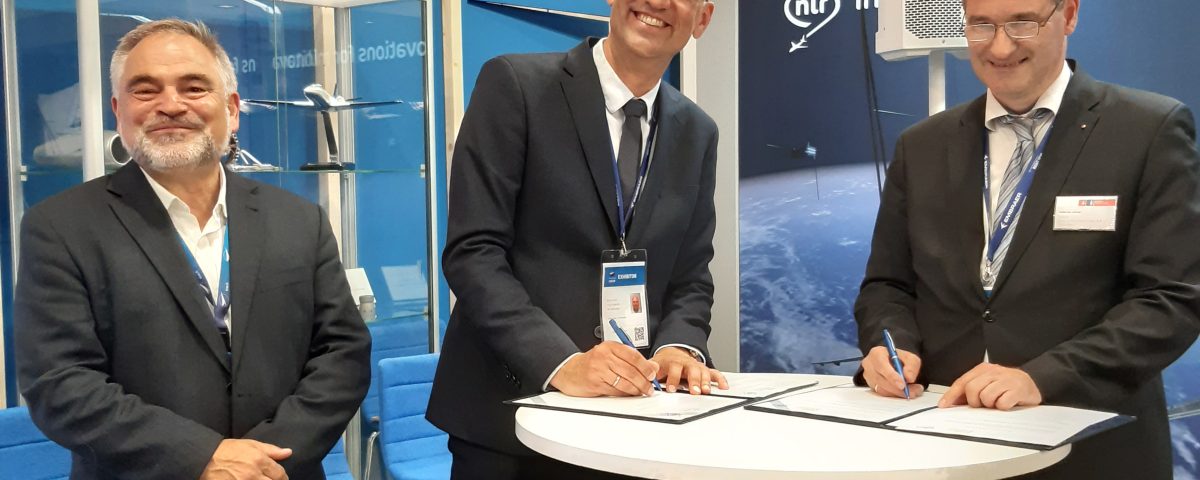 Both institutions are joining forces to combine their scientific and commercial expertise in the fields of lightweight construction, hydrogen, materials research and virtual product development.